This Wednesday sees current "Catwoman" writer Joelle Jones step aside for issue #9, and Ram V step in for a one-shot adventure. With art by "Harley Quinn's" John Timms, "Catwoman" #9 is Ram V's second foray into the DC Universe, having previously written a short story for 2018's "Batman: Secret Files" alongside "Hot Lunch Special's" Jorge Fornes on art. We sat down for a short chat with Ram to discuss his one-shot "Catwoman" story, his future with DC Comics and more.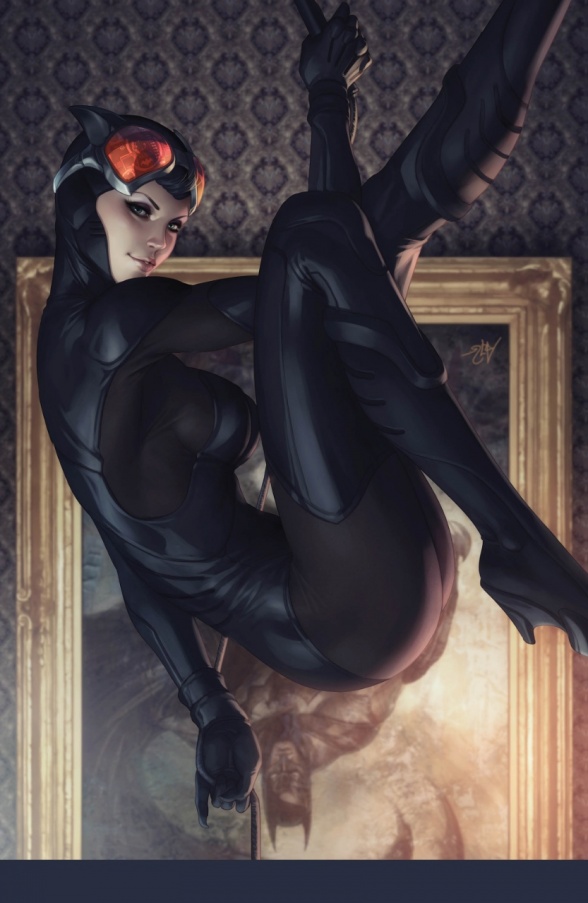 Your first work for DC was last year in the "Batman: Secret Files" issue. There are obviously differences between creator-owned work and these stories, but it's also got to be exciting to be playing in the DC sandbox, right?
Ram V: Absolutely! I've always been the kind of storyteller that's sought to tell stories in as many mediums, genres, formats as possible. To me, telling a story for an established character like "Catwoman" is a matter of a different sort of challenge from creator-owned work. The expectations of what you need to do with the character are established. So, you either play-along with those or find ways of doing interesting things with those expectations. I quite enjoy that– the challenge of asking myself what new things can I bring to the table? Eventually, the story needs to work and be good. And, that part is true regardless of what you're writing for.
The DC sandbox has been something that I've enjoyed and loved as a reader. It is immensely thrilling to be able to tell stories within it!
Your issue of "Catwoman" is a one-shot set within Joelle Jones's run. Was that a challenge as a writer? Did you need to coordinate with Joelle on your ideas?
RV:It is a one-shot, yes. But it is set within a self-contained framework that lets the character go off and have a short adventure. So, in that, I don't think it interferes or changes much for Joelle's run. But it is absolutely her take on the character and the sandbox she's built that I'm borrowing. I believe Joelle had a chance to look through the script and give her inputs on it. My editor, Jamie, was kind enough to set up a clear idea of what he wanted from the story, so it was all quite easy for me, really.
Joelle's run on "Catwoman" so far has used Tom King's "Batman" work as a jumping off point before moving in her own direction. Did you have to do much prior reading (either modern or older) before starting work on this story?
RV: I've kept up with Tom's "Batman" run and had a chance to read through Joelle's previous issues too. So not a lot of catching up required, no. But I did go through and read a few favorite runs (especially the Darwyn Cooke / Brubaker run) that I really enjoyed. I wanted to maybe nod at those and tell a story that was steeped in those influences while still being original and updated. If you look closely, I think you'll find those nods and see that the story touches the events of Tom and Joelle's excellent runs too.
Both of your stories at DC now have been in the Batman corner, where would you like to go next? Are there any obscure/unused characters you'd like to sink your teeth into?
RV: There are so many, we'll be here all day if I started listing characters. I have a zillion stories I want to tell. Some of them are with obscure characters, yes. And a lot of them are with the big prominent names too. I think I have fresh takes and ideas on several that I'd love to write. But outside of character choices and preferences, I really enjoy working with my editors. I feel like they get what I bring to the table and so, I've had a great time with the Bat-office so far!
"Catwoman" #9 is written by Ram V, with art by John Timms and cover by Joelle Jones. It is released 03/13/19 on Comixology and your local comic store.